Welcome to Sheffield, a vibrant city nestled in the heart of South Yorkshire, known for its rich history, stunning landscapes, and thriving communities. Whether you're a first-time buyer or a seasoned investor, this comprehensive guide will provide you with everything you need to know about buying a home in Sheffield.
From the enticing reasons to choose Sheffield as your new home, to valuable insights on schools, the buy-to-let market, house prices in different areas, and convenient transport links, we've got you covered.
Where should you buy in Sheffield? Sheffield's suburbs all have their own unique character and charm. From Netheredge to Dore, Hillsborough to Ranmoor, there are several fantastic areas to buy your new home. If you're a first-time buyer looking for an affordable place to live, you should consider Hillsborough or Woodseats. If you want to be close to the Peak District, but with great transport links to the city centre, consider Dore & Totley.
From schools to transport links, and house prices to the greenest areas, this guide helps you choose where to purchase your next home in Sheffield. Read on to learn more about why to buy a property in Sheffield, and which areas to live.
Is Sheffield a Good Place To Buy?
Whether you're a young professional, a couple looking to start a family, or you're looking for a retirement property, Sheffield is a great place to buy. Sheffield offers a unique blend of urban sophistication, picturesque landscapes, great transportation links, as well as property prices on both ends of the spectrum, making it an ideal place to call home. The reasons to consider buying a property in Sheffield are endless, but we've added some of our favourites below:
Education Hub
Sheffield is home to two world-class universities – the University of Sheffield and Sheffield Hallam University. The vivrant student population enhances the city's cultural scene, adds to a vibrant array of bars and cafes, and ensures a steady demand for rental properties and a strong graduate workforce. The retention rate of students remaining in Sheffield post-graduation is also high, with over 40% choosing to stay. Accompanying the Universities, are a vast array of highly rated schools and colleges across the city.
Thriving Economy
Sheffield has a diverse economy, with a strong presence of SME and independent businesses, and expertise in advanced manufacturing, healthcare, education, and digital technology. This stability provides excellent employment opportunities and makes it an attractive city for cross-sector professionals, investors, and entrepreneurs.
Green Spaces
Known as the "Outdoor City," Sheffield boasts an abundance of green spaces, including the stunning Peak District National Park on its doorstep. From beautiful parks and gardens to picturesque trails, outdoor enthusiasts buying in Sheffield will find plenty of opportunities for leisure and relaxation. You're sure to find many Sheffield locals proudly quoting Sheffield as the greenest city in Europe, or as having more trees than people.
Cultural Hub
Sheffield has a thriving arts and cultural scene, with numerous theatres, galleries, live music venues, sports teams and festivals. Sheffield is known for fostering some of the world's best sporting stars and musical talent. The city's rich industrial heritage is also reflected in its architecture and museums, with Kelham Island one of the top spots for showing off the city's roots. As a city where everyone knows everyone, you're sure to hear a few fond stories of meeting the Arctic Monkeys and Pulp in the local pub.
Schools in Sheffield
If you have a growing family or are planning to start one, Sheffield offers a range of excellent education options. The city is home to a diverse selection of primary and secondary schools, including both state and independent establishments. Notable secondary schools in Sheffield include:
King Edward VII School: Steeped in history and renowned for its academic excellence and high results.
Sheffield High School for Girls: A leading independent school with an excellent track record of achievement.
Tapton School: Known for its outstanding teaching and extracurricular activities.
Westbourne School: An independent school with a strong focus on nurturing individual potential.
High Storrs School: Known for specialisms including dance and drama, and a diverse cross-section of the city attending.
It's important to research and visit schools personally to find the best fit for your child's needs and aspirations.
Transport Links in Sheffield
If you fancy travelling further afield, Sheffield benefits from excellent transport links, making it convenient to travel within the city and beyond:
Tram & Bus: The Sheffield Supertram and bus networks provide transport throughout the city, connecting residential areas with the city centre, train stations, and key attractions.
Train: Sheffield's main train station offers direct services to major UK cities, including London, Manchester, Leeds, and Birmingham.
Road: Sheffield is well-connected by road, with the M1 motorway passing close by, providing easy access to other parts of the country.
Air: Although Doncaster Sheffield Airport has now closed, Sheffield is in close proximity to Manchester and Leeds/ Bradford Airports, offering both domestic and international flights.
If you're about to buy your first home, or purchase for the second time, why not read our Essential Guide For Homebuyers? We discuss common issues that you should look for when buying in order to save yourself money in the long run.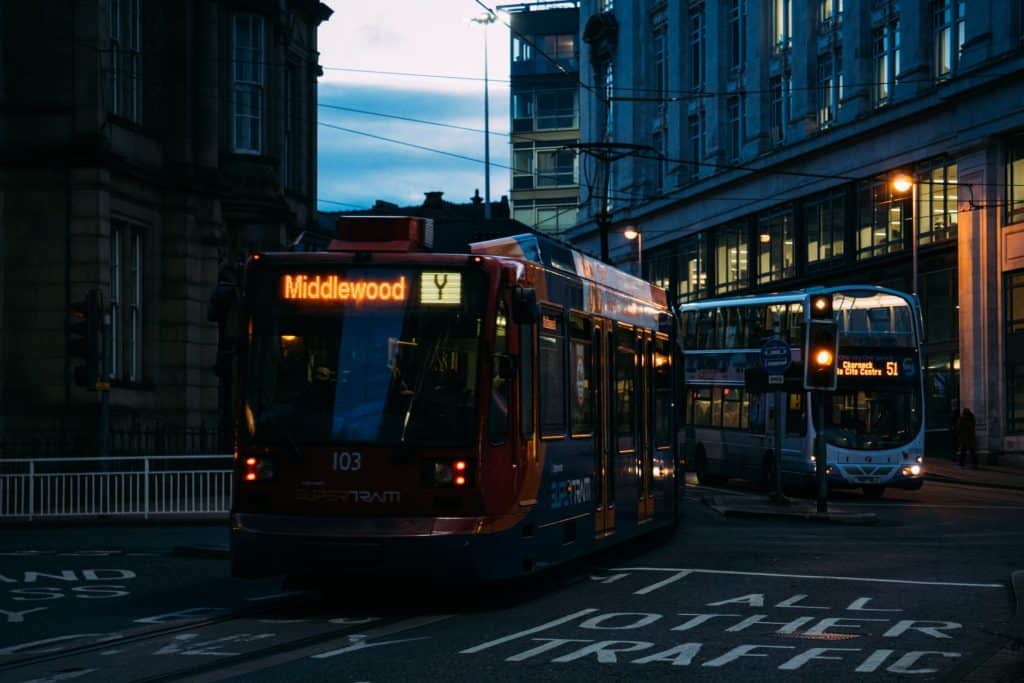 House Prices in Sheffield
Sheffield encompasses a range of diverse neighbourhoods, each with its own unique charm and character. Here's a snapshot of some popular areas and their average house prices in Sheffield:
City Centre & Kelham Island: Kelham is the heart of Sheffield, offering modern apartments and townhouses with average prices ranging from £150,000 to £300,000.
Ecclesall & Greystones: Located to the South West of the city, Ecclesall is known for its leafy streets and desirable properties. Average house prices here range from £250,000 to £500,000.
Ranmoor & Fulwood: An affluent area close to the stunning Sheffield Botanical Gardens, Ranmoor boasts spacious family homes, with prices typically starting around £500,000.
Hillsborough: A vibrant suburb with a mix of Victorian terraces and modern developments, Hillsborough offers more affordable options, with average prices ranging from £100,000 to £200,000.
Woodseats & Meersbrook: With an array of cafes and pubs to explore, and a strong community feel, families and young couples regularly look to purchase in Woodseats and Meersbrook. Average house prices are between £150,000 to £300,000.
Netheredge & Abbeydale Road: Ever adapting its impressive food and drink scene, along with fantastic antique spots, Netheredge and Abbeydale Road only increase in popularity. Houses generally range between £200,000 to £400,000.
Dore & Totley: Beautiful and popular, but generally on the pricier side of Sheffield's postcodes, Dore and Totley is right on the edge of the beautiful Peak District and offers some of Sheffield's most desirable houses. House prices can exceed £1 million in some places, but more affordable properties can also be found.
Whirlow: Another green, leafy and desirable area for many buying in Sheffield, Whirlow boasts some spectacular family homes. Located near to the countryside, with popular cafes and pubs, house prices can exceed £1 million for some of the larger properties.
According to HM Land Registry data, the average price paid for a property in Sheffield is £225,560. This is about two-thirds the price of the average property in England which costs £342,297.
Remember, prices can vary significantly within these areas based on property type, size, condition, and other factors. It's recommended to consult with local estate agents to get accurate and up-to-date information.
Where Should You Buy in Sheffield?
As award-winning chartered surveyors, we understand the importance of finding the perfect neighbourhood when buying in Sheffield. In this local guide, we'll walk you through some of the best areas in Sheffield, helping you discover the ideal place to call home.
Ecclesall and Greystones
Nestled in the South West of the city, Ecclesall and Greystones are highly sought-after areas for families and professionals alike. The picturesque suburb boasts excellent schools, charming parks, and a variety of independent shops and eateries. Ecclesall Road is known for its vibrant atmosphere, offering a delightful mix of restaurants, bars, and boutique stores.
Nether Edge and Abbeydale Road
If you're looking for a blend of period properties and a bohemian vibe, Nether Edge won't disappoint. This leafy neighbourhood is adorned with beautiful Victorian houses and tree-lined streets. Explore Abbeydale Road, where you'll find an array of unique shops, artisan cafes, and regular farmers' markets. With easy access to the city centre, Nether Edge strikes a perfect balance between urban convenience and suburban tranquillity.
Crookes and Broomhill
Situated to the West of Sheffield, Crookes appeals to students, young professionals, and families seeking a lively yet affordable place to live. Home to the University of Sheffield, this vibrant area offers a bustling high street with an array of restaurants, pubs, and shops. Enjoy breathtaking views from nearby Bole Hills and Rivelin Valley Nature Trail, perfect for weekend adventures.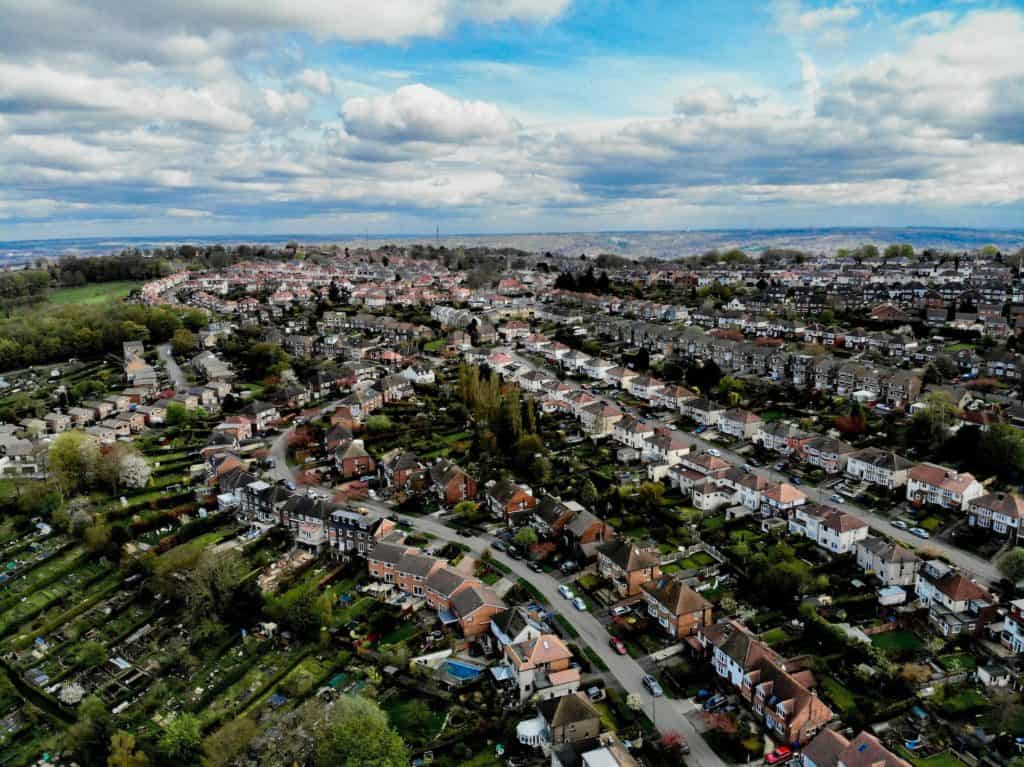 Kelham Island
For those seeking a trendy and up-and-coming neighbourhood, Kelham Island is a top choice. Formerly an industrial hub, it has transformed into a thriving district filled with trendy bars, hipster eateries, and converted warehouses. Explore the Kelham Island Museum to learn about Sheffield's industrial past, and don't miss the vibrant weekend food market for delicious culinary delights.
Ranmoor and Fulwood
Nestled on the western fringes of Sheffield, Ranmoor and Fulwood are renowned for their elegant properties, stunning green spaces, and peaceful ambience. These affluent suburbs offer easy access to the Peak District National Park, perfect for outdoor enthusiasts. With the picturesque Endcliffe Park nearby, Ranmoor and Fulwood provide an idyllic setting for families and nature lovers.
Hunters Bar
Located just south of the city centre, Hunters Bar is a cosmopolitan area known for its diverse community and vibrant social scene. Sharrowvale Road and Ecclesall Road are dotted with trendy bars, restaurants, and independent shops and cafes. Enjoy a leisurely stroll through the beautiful Botanical Gardens or catch a show at the Crucible Theatre, both within easy reach.
It is important to make the most of any house viewings you book over the next few weeks and months, not only should you evaluate the area, but you should also look at the exterior areas, check for damp, and test windows and doors. For more information, read our recent blog: 10 Tips For House Viewings
Is Sheffield a Good Place To Invest in Property?
For those considering investment opportunities, Sheffield's buy-to-let market offers promising prospects. With a substantial student population and a growing number of young professionals, rental demand is high. Areas such as Ecclesall Road, Broomhill, and Crookes are particularly popular among students due to their proximity to the universities.
Sheffield has regularly been named as one of the top 5 cities in the UK for property investment, with rental yield scores ranging from five to eight and annual growth percentages from seven to eight, with competitive returns on investment.
It's crucial to do thorough research, consult with a professional letting agent, and consider factors like location, rental yields, and potential capital appreciation before making investment decisions.
Work With Property Professionals in Sheffield
Buying a home in Sheffield is an exciting prospect, with a diverse range of options to suit various lifestyles and budgets. From its vibrant cultural scene to its excellent schools and convenient transport links, Sheffield offers a high quality of life and promising investment opportunities.
Remember to conduct thorough research, enlist the help of professionals, and explore different areas to find the perfect home that meets your needs and aspirations.
At Fourth Wall, we aim to be the best value and most flexible surveyors in Sheffield, offering comprehensive, impartial residential surveys, invaluable follow-on advice, and a friendly, professional and responsive service at all times. We're on hand to help if you simply need local advice, or if you'd like us to survey a property in Sheffield.
To find out more, contact us or get a free instant quote on our website.
Happy house hunting in Sheffield!
Related Questions
Are Houses Expensive in Sheffield?
Compared to the whole of the UK, Sheffield is not an expensive place to live. The typical buyer in Sheffield will need to earn over £32,000 to buy in the city according to data from Zoopla. To break this down further, according to HM Land Registry data, the average price paid for a property in Sheffield is £225,560. This is about two-thirds the price of the average property in England which costs £342,297.
What is the Most Expensive Area to Live in Sheffield?
Dore is the most expensive area to live in Sheffield. Often referred to as the 'millionaires village', a property on Dore Road costs an average of £1,277,000! Dore is closely followed by Whirlow, Greystones, Fulwood, and Lodge Moor.
Is Sheffield a Good Area To Raise a Family?
Yes, Sheffield is a great place to raise a family. The city boasts a selection of great schools, colleges, and universities, with 20 primary schools rated 'Outstanding by Ofsted within just 5 miles of the city centre. There are a range of suburban neighbourhoods in Sheffield which are ideal for families including Walkley, Crookes, Dore, and Ecclesall.
There are also plenty of activities to do in and around Sheffield including walks in the Peak District, Ponds Forge, Meadowhall, Centertainment, and several theatres, to name a few.
To learn how we write and review our content for accuracy, take a look at our Editorial Policy.