Older buildings are revered for their character and ability to stand the test of time, but despite this, many property owners or buyers will inevitably find damp somewhere. By reading this blog, we can help you understand the causes of damp in your property and guide you through how to properly manage it.
What causes damp in an old house? Damp is caused by excess moisture in a property. In older buildings (built before 1945), excess moisture is caused by:
Construction with non-permeable materials
Poorly considered building repairs, alterations or adaptations
Removal of fires, draughty doors, windows, and chimney flues being blocked or replaced
More insulation being installed on walls, floors and roofs
Read on to understand how to identify and fix damp in an old house.
What is Damp?
There have been many debates over the years over the use of the term 'damp.Many commentators argue that using the term both suggests that there is a problem with a natural definitive solution and that all materials should be dry before repair.
Building materials require a degree of moisture to exist in their current form, however, the issue of damp arises when there is excess moisture within that material.
This excess moisture will typically manifest itself in several ways, which many will recognise;
Flaking paint
Peeling wallpaper
Hollow plaster
Discoloured or stained paint
Efflorescence (visible salts) to brickwork or masonry
Rotting skirting boards
Damp smells
Mould and mildew
It's important to understand here that these are just visual indicators of a damp problem. The difficulty many property owners will then face is ensuring the cause is adequately treated, rather than just the symptoms, for which many waterproofing and 'damp treatment' companies sell an abundance of solutions whilst ignoring the underlying issue.
If you would like to learn more about damp, how it differs from rising damp, and how it is treated, read one of our most popular blogs: WHAT IS RISING DAMP & IS IT REAL?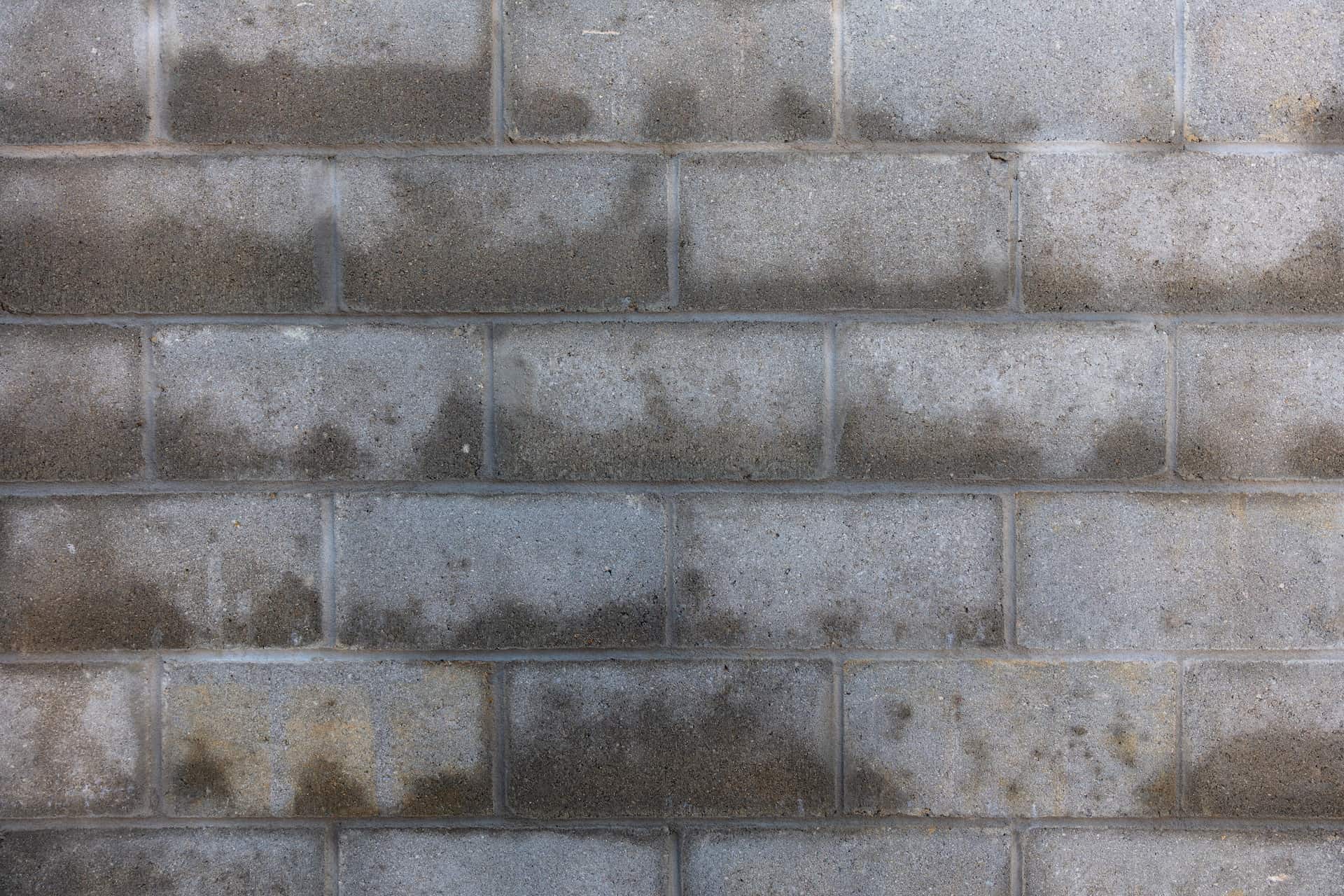 What Causes Damp?
Caused by excess moisture, damp is one of the most common issues for property owners across the UK. We explore what could be the root of these issues below:
Poorly Considered Repairs
The vast majority of damp or rising damp issues relate to poorly considered repairs, alterations or adaptations of traditional buildings. This may sometimes be resolved by a reversal of previous changes, but to do this requires an appropriate assessment of the situation in order to provide an accurate diagnosis.
This may also occasionally involve minor invasive testing to determine the true moisture level of a material, its due point and monitoring of the situation.
Building Alterations
The way we use our buildings has changed in the last 100 years, and it's certainly changed significantly in the last 20 years as energy use and thermal efficiency become front and centre of our minds.
Solid fuel fires are being removed, draughty doors, windows, and chimney flues are being blocked or replaced, and more insulation is being installed on walls, floors and roofs. Modern non-permeable materials are also being introduced during the maintenance and refurbishment of older buildings due to their apparent benefits, availability and cost.
These are all seemingly minor alterations in the name of "improvement" of a building from our modern perspective. However, all interfere with the equilibrium of the construction and over a period of time can result in damp issues becoming apparent which didn't exist for the majority of the building's lifespan.
Outside Alterations
Even seemingly unrelated changes to the finishes outside the property: that smart new drive covering, decorating that dirty brickwork, the new decking to the back of the house or levelling access to the external door can all interfere significantly with the original construction's performance and increase damp issues.
Why Are Old Buildings Prone To Damp?
Many people will have heard of the official definition of an older building as "built before 1919", however, this definition makes a complicated question seem simple and definitive, which it isn't.
An older building's primary characteristics, above its architectural style and period features, is the use of permeable materials in its construction. This means materials that will allow moisture to pass through them, often then evaporating back into the atmosphere. In jargon-free terminology, these are often referred to as 'breathable' materials.
It wasn't until post-1945 that numerous new materials began being developed and widely used in the construction of our buildings, many of which are not breathable. Gypsum plaster, cement, plastic sheet and plastic membranes, silicone, epoxy resin, polyurethane insulation, fibreglass, plastic coatings and paints are all artificial non-permeable modern materials.
Whilst using these on an older building doesn't guarantee an immediate issue, it is much more likely damp will begin to develop over time as the equilibrium of the building's construction is disturbed.
We therefore believe any building built pre-1945 should be treated as an 'old building' when considering repairs and alterations.
These properties weren't built to be excessively wet, at least not internally, but they weren't designed to be dry either.
How Do You Fix Damp in an Old House?
The biggest threat to an older building, whether it's Listed, within a conservation area or just built traditionally Pre-1945, is the people who fail to understand the principles of its construction and the impact seemingly minor changes or repairs can have on the building's performance.
This lack of understanding often leads to a misdiagnosis of the underlying issue. This also results in unnecessary repair recommendations such as; chemical damp proofing, tanking or waterproofing, which often prove to not only be counterproductive, but very expensive.
At Fourth Wall, we're dedicated to providing people with a clear understanding of their buildings, from understanding what an old building is to where damp comes from and how damp should be treated. Get in touch for a free consultation. Below, we explore the steps you should take to treat damp in an old house:
Assessing Damp in an Old House
Firstly, it's important to understand exactly what is happening in order to adequately provide a solution. Assessment of damp issues requires a detailed understanding of the nature of the building, its construction and materials, as well as what alterations or repairs have been carried out to it in the past. The assessor needs to understand what is happening, and this includes whether there is damage occurring, or whether it is a potential future issue rather than a present active problem.
Avoid Just Treating Symptoms
Without this, a blanket treatment of the symptoms is often recommended. This results in concerned owners being advised to install often unnecessary chemical damp proofing, tanking and waterproofing systems, or a variation on this theme of 'you just need to keep the moisture out more'. As we've said in this blog, traditional buildings don't work on this basis.
This may leave people feeling satisfied they can no longer see that flaking paint, but this privilege will often come at a considerable cost and will have done nothing to resolve the primary issue.
These treatments are typically difficult or near impossible to reverse once installed, which can cause irreversible damage to a traditional building. If you haven't dealt with the underlying issue, the excess moisture will still be within the building fabric, which will eventually affect adjoining parts of the building in some capacity.
Treat Damp With a Holistic Approach
The majority of damp problems can be resolved sensibly and straightforwardly without the use of expensive modern miracles. Treatment of complex damp issues may require a staged holistic approach prioritising minimum intervention.
This includes identifying and dealing with the most likely primary cause of excess moisture, the least disruptive or most efficient and cost-effective in the first instance, to monitor how this alters the current situation. This should be done until the building returns to a suitable balance to ensure it will last another hundred or more years.
Final Thoughts
When managing damp, we can only suggest property owners choose their advisers carefully and pay for independent advice from a professional with verified qualifications and experience, as this is often the most cost-effective option in the long term.
A non-invasive pre or post-purchase survey with a suitably experienced and qualified surveyor is often the first step to outlining the scope of an issue and what to do next. Specific defect reports, focused on the issues which concern you most as a new or long-standing property owner, are also a useful resource to get the help you need tackling damp issues.
Work With Our Award-Winning Chartered Property Surveyors
If you own a historic, listed building with damp issues, get in touch with our award-winning team. We'll address your concerns with a specific defect survey, which will assess the complexity of the damp problem, the probable cause, as well as remediation advice. Also included in the report is cost and timeline estimates, which can help you make an informed decision when repairing the problem at hand.
Get started by booking a free consultation with us, which can be booked through phone, email, or by completing the contact form on our website.
Related Questions
Should You Buy an Old House With Damp?
It depends. If the damp problem is treatable, you should still buy the property. However, if it isn't, then you must consider the potential health hazards associated with damp and mould. Fixing large damp problems will likely be time-consuming and expensive, so factor this into your purchase costs before proceeding with the sale.
Before you buy the property, you should enlist the help of a chartered surveyor, who can help assess the extent of the damp problem, as well as offer you advice on the cause of the issue, and whether or not it can be repaired.
Will Damp Devalue a House?
Mild damp problems won't devalue a house, however large ones will. If damp poses a threat to health, then it must be removed, which will affect the market value of a house. Damp can decrease the property value by 10% or by over 50% in serious cases.It isn't just damp that can devalue a home. In our Essential Home Buyer Guides, we discuss the most common problems that come with owning a home, each of which could devalue your property.
To learn how we write and review our content for accuracy, take a look at our Editorial Policy.