As an owner of one of Sheffield's vast array of terraced houses, it's important to understand their history. This includes everything from why they were built and what traditional building methods were used to the expertise needed to ensure their structural integrity.
As experienced Chartered Building Surveyors, we have had the privilege of exploring numerous terraced houses in Sheffield, each with their own unique history and architectural charm.
We'll guide you through the rich history of Sheffield's terraced houses and the importance of expert advice from an RICS Chartered Surveyor when buying or maintaining these older homes. This will help you understand and care for your terraced property, avoiding costly and stressful issues in the future. So should you buy a terraced house?
These modest yet sturdy properties are a great financial investment or the perfect cosy family home. In Sheffield, terraced houses are in abundance and if cared for correctly, will stand the test of time and potentially increase in value with the correct maintenance.
Read on to find out how to care for your terraced house and delve into the rich history of Sheffield's terraced houses.
Terraced Houses: A Reflection of Sheffield's Heritage
Sheffield, a city renowned for its industrial prowess, saw a boom in population during the 19th and early 20th centuries due to the growth of the steel and cutlery industries. To accommodate the influx of workers, terraced houses became the go-to solution for housing the expanding population. These modest yet sturdy structures were typically built in close proximity, forming a characteristic streetscape that still defines many parts of the city today.
The construction of terraced houses in Sheffield was largely driven by the city's rapid urbanisation and the need for affordable housing close to industrial areas. The availability of raw materials, such as local sandstone and bricks, influenced the architectural style and construction techniques employed during that era. The influx of workers seeking employment in the steel industry created a demand for housing that could be rapidly constructed, leading to the proliferation of terraced houses throughout the city.
Sheffield is also home to many properties with specialist heritage. To find out more, read one of our recent blogs: Exploring Listed Buildings in Sheffield.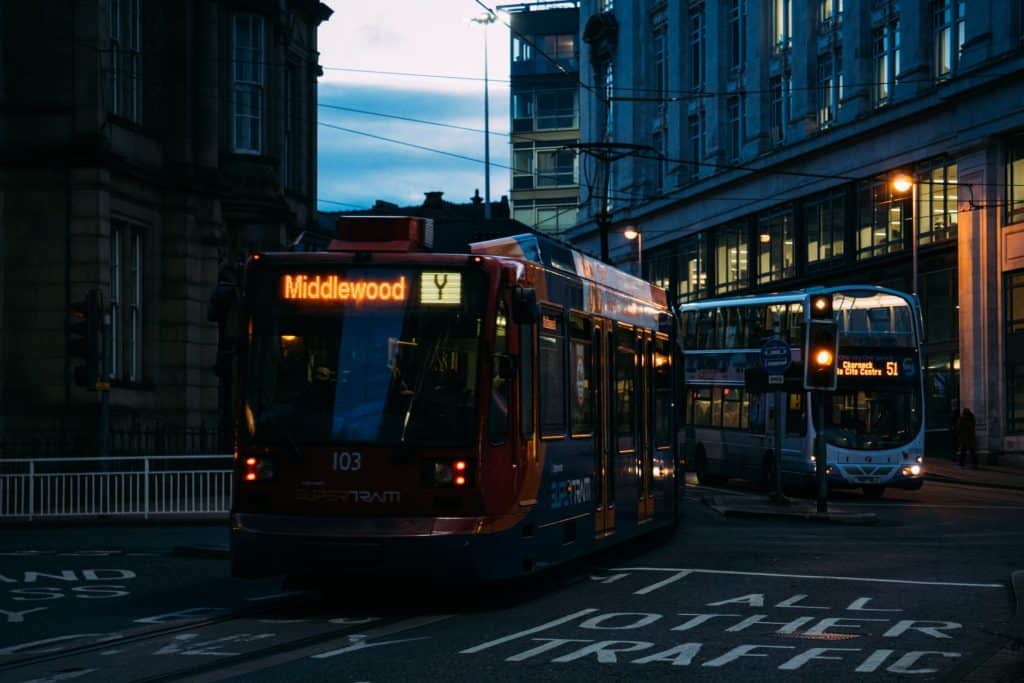 The Different Types of Terraced Houses in Sheffield
Sheffield's terraced houses can be categorised into several distinct types, each prevalent in different areas of the city. The most common types include:
Back-to-back Houses
These compact dwellings, popular in areas such as Attercliffe and Heeley, were built with their backs directly abutting one another and featured a shared back wall. This efficient use of space maximised the number of homes that could be constructed within a limited area.
Through Terraced Houses
These properties, commonly found in neighbourhoods such as Sharrow and Walkley, were designed with an interconnected layout. The row of houses shared side walls, allowing for a continuous line of dwellings, often stretching for several streets.
Cottage Terrace Houses
Often located in picturesque areas such as Totley and Dore, cottage terraces were characterised by their more charming and rustic appearance. These houses were typically larger than their urban counterparts, boasting front gardens and sometimes even a small patch of land at the rear.
If you're thinking about buying a home in Sheffield, we'd recommend first reading our Guide For Buying in Sheffield. We take you through the best areas, the prices you can expect to pay, as well as our favourite things about the steel city.
Why Use Traditional Materials for Maintenance?
Terraced houses in Sheffield were primarily built using locally sourced materials, such as red and yellow bricks, as well as local sandstone. These materials were chosen for their durability and ability to withstand the harsh weather conditions of the region.
Maintaining the authenticity and structural integrity of these older homes requires careful consideration when undertaking repairs or renovations. The use of modern materials may not always be suitable, as it can disrupt the building's original character and compromise its structural stability. This is where the invaluable expertise of an RICS Chartered Surveyor comes into play.
By consulting with a Chartered Surveyor, homeowners can gain insights into the specific requirements of their terraced house, ensuring that any repair or restoration work is carried out using suitable traditional materials and techniques. Whether it's repointing the brickwork, addressing timber decay, or replacing roof coverings, a Chartered Surveyor's expert advice can help preserve the historical integrity of the property while ensuring its longevity for future generations.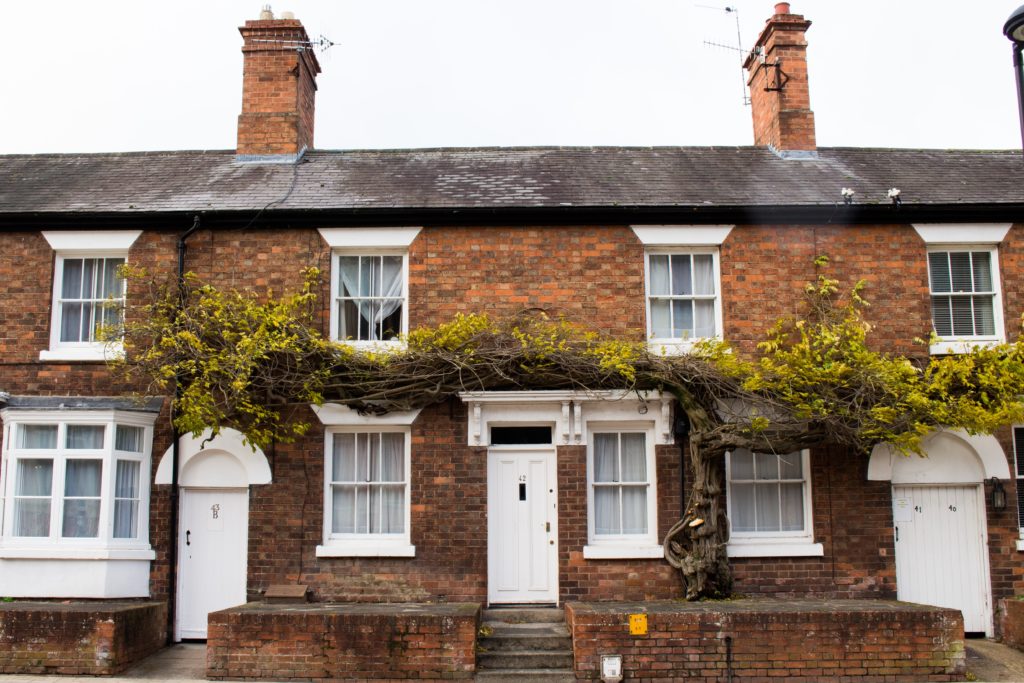 Terraced Housing Surveys from Fourth Wall
Sheffield's terraced houses stand as a testament to the city's rich industrial heritage and provide a glimpse into the lives of the working-class population that once inhabited them. Understanding the different types of terraced houses built in various areas of the city and the social and economic context that influenced their construction is essential for appreciating the value and historical significance of these properties.
For those who are buying or currently own an older terraced house, seeking professional advice from an RICS Chartered Surveyor like Fourth Wall is invaluable. Our expertise can guide homeowners in making informed decisions about repairs and renovations, ensuring that the property's unique heritage is preserved for years to come.
So, if you find yourself stepping into the world of terraced houses in Sheffield, remember the importance of expert advice and the value it brings in maintaining the historical authenticity and structural integrity of your cherished home.
Get in touch with us today to discuss your property, or get an instant quote for a new purchase.
FAQs
What Level of RICS Survey Should I Get on a Terraced House?
If you're purchasing an older terraced house in Sheffield, built pre-1950, then we would suggest the RICS Level 3 Home Survey, often known as a Full Building Survey or Full Structural Survey. This will give you extensive guidance on causes of any issues, your remedial options, and budget costs for defects identified. For more information on the levels of survey available, read our guide for more information.
Find out how a level 3 survey differs from a level 2 survey in one of our most recent blogs: What is the Difference Between a Level 2 & Level 3 Building Survey?
My Terraced House Is Listed, Do I Need Special Advice?
When purchasing or owning a Listed Building, it's essential to get expert advice from an experienced Chartered Building Surveyor. We can help with a pre-purchase survey and have more information on purchasing a Listed Building here. If you're looking to develop a Listed Building we have further guidance in our blog on how to approach listed building development..
What Issues and Defects Do You Find in a Terraced House?
Every property is different, but to understand some of the common issues we come across in our surveys, visit our blog on common issues for homebuyers..
How Are Your Building Surveys Different?
We don't use the standard templates at Fourth Wall. Our reports are bespoke, developed with you in mind. We adhere to the RICS Home Survey Standard, but we've added some extras we think are particularly helpful for homebuyers. To find out more about why you should work with us, head here.