If you're buying a new build home, you'd be forgiven for thinking it should be pristine. However, even the best new homes can have issues. To ensure everything is completed to the correct standard, and to protect yourself and your home from issues in the future, instruct an independent surveyor to conduct a snagging survey prior to completion or soon after. A snagging survey will check the entire property for issues, from small and cosmetic to significant and structural.
What is a snagging survey? A snagging survey is an essential part of buying a new build home. It includes a thorough visual inspection of all internal and external areas of the property to highlight issues found, from small cosmetic scratches to structural defects.
Read on to find out what is a snagging survey, and if you need a snagging survey before purchasing your new build home.
What is a Snagging Survey & What Do They Include?
Even the best new homes can have issues. If you're purchasing a new build home, be that house or apartment, a snagging survey is designed to check for problems. This includes small and cosmetic issues through to more significant and structural problems.
We'll conduct a visual inspection of all internal and external areas of the property to ensure we highlight issues noted. We will then provide you with a report advising on items which fall below typical standards of workmanship, don't meet warranty standards, breach building regulations, and where remedial or cosmetic work is required.
Snagging surveys look for issues like: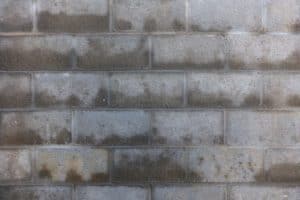 We understand that buying a new home is stressful, so we've put together a comprehensive article outlining the common issues that you should be aware of when buying a property – 'Common Issues: An Essential Guide For Homebuyers'
When Should You Get a Snagging Survey?
The best time to have a snagging survey done is the period between building work being finished and your legal completion date. This gives the developer time to fix any snags before you complete and move in. However, you can have a snagging survey at any time during the first two years of living in a new-build home.
How Long Does a Snagging Survey Take
Expect a snagging to take a few hours to complete. A snagging survey can take up to 5 hours on a standard house, or up to 3 hours for a standard sized apartment. Your surveyor will be able to give you an indication of the time needed to complete the survey during your initial consultation.
Is a Snagging Survey Worth It?
Yes! A standard snagging survey costs anywhere from £300-£600, depending on the size and structure of your property. In the grand scheme of things they don't cost that much. Plus, if issues are found during the survey, you'll have more leverage when it comes to resolving snagging problems. This means the property developer will have to make repairs to the issues found, which could save you thousands of pounds.
Once you move in, it's much harder to prove that snags found aren't your fault, and you may be liable for the repairs. We'd always recommend getting a snag survey completed as soon as possible.
Can I Do My Own Snagging Survey?
Unlike other surveys, it is possible to conduct a snagging survey yourself. But, we wouldn't recommend this unless you have specialist knowledge and expertise. Having an independent surveyor conduct your snagging survey will save time, stress and can also add weight to your snagging claims. Chartered Building Surveyors have years of experience and expertise to spot issues and prevent nasty surprises in the future.
What Do I Do if a Snagging Survey Finds Significant Issues?
When you receive your snagging survey, have a good read through and then send it on to the contractor or housebuilder to rectify any issues. It would also be worth sending a copy to your solicitor so they are aware of snags found. When you work with Fourth Wall, you can rely on us for tailored advice following your inspection if it's needed.
Comprehensive Snagging Surveys From Fourth Wall's Chartered Surveyors
Fourth Wall's snagging surveys are completed with your needs in mind, ensuring you fully understand the condition of your property. We stay clear of the jargon, so you'll be met with an honest survey from start to finish. We have a team of professional surveyors on hand, each certified by RICS (The Royal Institution of Chartered Surveyors).
If you're buying a new build home, get in touch for a quote and to take a look at our example snagging reports. Get in touch via our contact form, or by giving us a call or email.
Snagging Survey FAQs
Can You Get a Full Building Survey or a Homebuyers Survey on a New Build?
You can get a higher level of survey than a snagging survey, however this isn't always needed. A snagging survey won't go into detail regarding remedial advice, how to care for your property in the long run, or budget costs. It's designed to highlight issues for the contractor to remedy. If you need further advice let us know and we can put together a bespoke report for you.
What Is the Difference Between a Defect and a Snag?
There is very little difference between a defect and a snag. Both are usually covered in a snagging survey. Snags include smaller, decorative issues such as poor paintwork or cracking walls. Defects may indicate more serious issues in your home such as mould or dampness.
What is a Typical Snagging Period?
It is best to get a snagging survey completed after the house has been built but before legal completion. The latest we recommend commissioning a snagging survey is as soon as you move in. But, a snagging period lasts up to two years from the completion date of your home.
Does a RICS Survey Include a Snagging Report?
Yes and no. A typical Home Buyer survey will include a list of faults and items for repair, as well as major structural issues. Some surveys may not highlight smaller decorative issues however.
To learn how we write and review our content for accuracy, take a look at our Editorial Policy.